Our Christmas light services take the stress out of holiday preparations and cleanup.
At Ocean Waves SoftWash, we understand you want to keep your home looking great, and we are here to help you accomplish this goal. During most of the year, our help consists of soft washing or pressure washing services, but around the holiday season we also offer Christmas light services. We'll take care of all the hard work involved in putting up and taking down your festive lights so you can focus on other holiday preparation (or holiday recovery) tasks.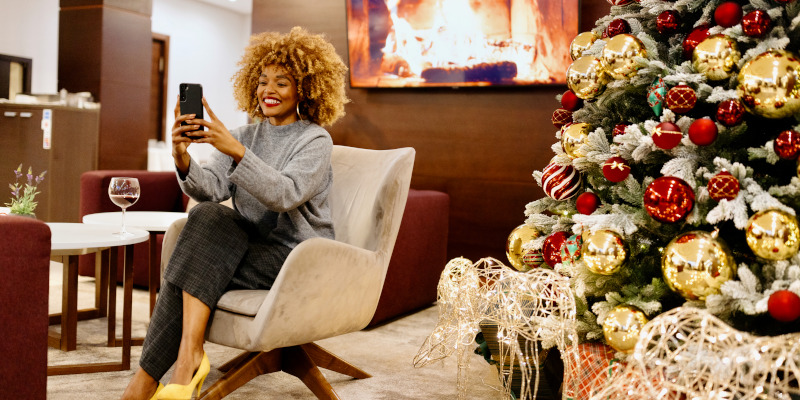 In our experience, just about everyone loves the glow of Christmas lights, but many people find it too much of a hassle to put up lights on their own home, much less take them down again once the holiday season is over. Fortunately, with our team's help, you will never have to worry about either task again. Instead, simply call our team to schedule our Christmas light services, and we'll take care of the rest. Whether you want to keep things simple and run a single string of lights around your roof, or you want to create an elaborate display with lights, inflatables, and more, our experts have got you covered. We'll also come back to take care of the tear-down process at the end of the season.
We are proud to serve the community here in Rehoboth Beach, Delaware, and we want to help you with your holiday decorations. If you are interested in our Christmas light services, we encourage you to reach out to our team in order to give them a try.
---
At Ocean Waves SoftWash, we offer Christmas light services to customers in Selbyville, Dagsboro, Frankford, Ocean View, Lewes, Millsboro, Rehoboth Beach, and Bethany Beach, Delaware, as well as Bishopville, Ocean City, Berlin, and Ocean Pines, Maryland.