When Christmas ends, we can take your lights down so you don't have to.
Christmas lights are beautiful during the Christmas season, but you don't want to leave them on your home all year round. Many HOA guidelines prohibit leaving your Christmas lights up outside of the holiday season, and the lights may get damaged by warmer weather. Small animals that are more active once spring comes around are naturally curious and may rip or chew on your lights. Christmas lights aren't designed to last outside of the colder holiday season, so when January comes around, come talk to us about Christmas light removal.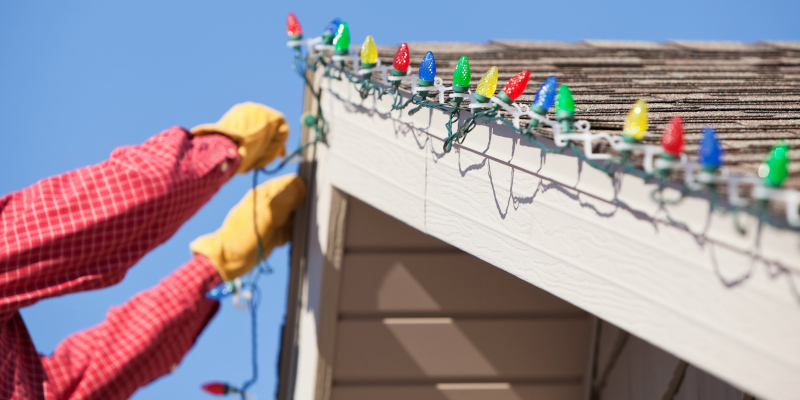 As important as it is to make sure you remove your Christmas lights before the weather gets too warm, you don't want to grab your ladder and remove your lights on your own. You can get seriously injured falling while trying to remove your own Christmas lights, but professional Christmas light removal services are much safer. By hiring professionals to remove your lights, you can eliminate the risk of injury by leaving the job to people with more experience. Plus, even if you don't get injured, you may accidentally damage the lights so that you can't use them next year. Professional services know how to remove lights without damaging them so that you get more use out of them.
Talk to us here at Ocean Waves SoftWash if you need Christmas light removal services. We offer full-service Christmas light services. We handle the design, installation, maintenance, takedown, and storage. Give us a call today to learn more about our Christmas light removal (and hanging!) services.
---
At Ocean Waves SoftWash, we offer Christmas light removal services to customers in Selbyville, Dagsboro, Frankford, Ocean View, Lewes, Millsboro, Rehoboth Beach, and Bethany Beach, Delaware, as well as Bishopville, Ocean City, Berlin, and Ocean Pines, Maryland.