Our team offers thorough exterior commercial cleaning services to help you keep your business facility looking great.
At Ocean Waves SoftWash, we understand that your business is important to you, and we want to help you do what's best for it. A key part of running any business successfully is keeping your facilities looking great, so our team offers high-quality exterior commercial cleaning services that will ensure your building always makes a great first impression.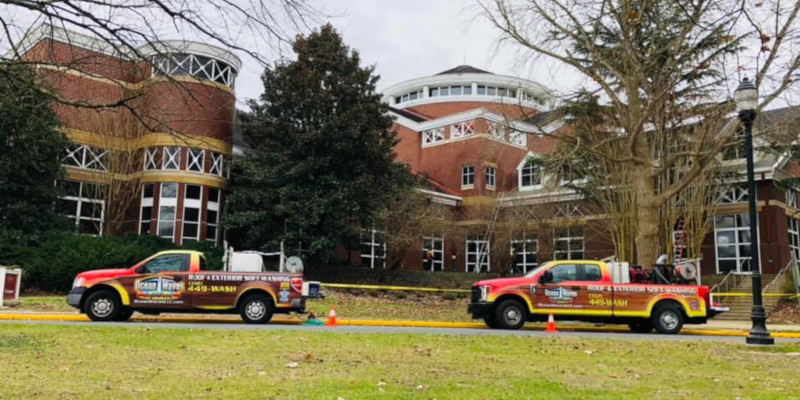 In addition to keeping your building's curb appeal high, our exterior commercial cleaning services will keep your facilities in better long-term condition. Our services remove not only dirt and grime but also damaging contaminants, such as mold, mildew, and algae, to prevent them from harming your exterior and extend its overall lifespan. We offer both standard pressure washing and soft washing, and we will select the best method for your building and its needs. No matter what, we will make sure to do a thorough job when washing your building to ensure no traces of dirt, grime, mold, etc., are left behind. Our team has extensive experience in this industry, and you can count on us to make your building look like new. To learn more about our services, we encourage you to reach out to our team at your earliest convenience—we are happy to answer any questions you may have.
Our team is proud to serve the Selbyville, Delaware community, and we want to help you keep your business facility looking its best. If you are interested in our exterior commercial cleaning services, just give us a call today.
---
Exterior Commercial Cleaning
Exterior Commercial Cleaning in Rehoboth Beach, DE
Similar Services We Offer: