Our paint and wood restoration experts will make your property look like new.
Our team at Ocean Waves SoftWash has been working in the exterior cleaning industry for many years, so we are familiar with the challenges of keeping outdoor structures free of dirt and grime. We also understand that keeping wood and paint looking clean can be especially challenging, particularly if your building is located near a busy street where car exhaust can stain it. To help you keeping your paint job and your wood structures looking great, our team offers paint and wood restoration services. If your wood and paint has been stained by exhaust or anything else, you can give us a call to have our experts remove the dirt and grime to leave them looking as good as new.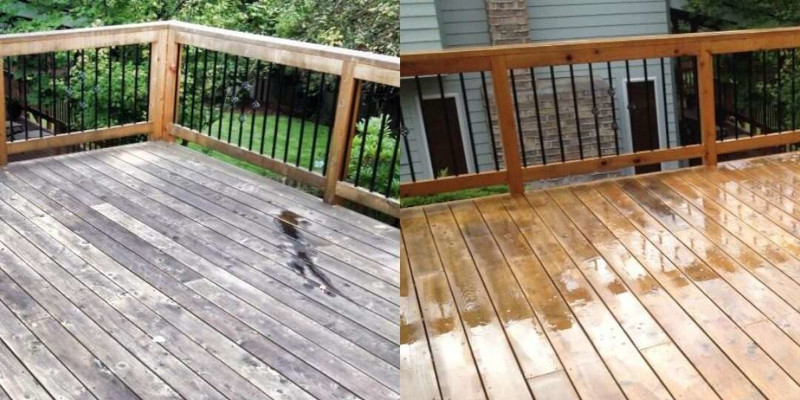 Our experts have extensive experience in cleaning all kinds of surfaces, including brick, stone, and concrete as well as wood and paint. We offer both standard pressure washing and soft washing to achieve the best results for each type of material—for example, we tend to use soft washing to clean wood, as the lower water pressure is better for the softer surface. When you call us for paint and wood restoration, we will first treat your surfaces with a specialized blend of cleaning agents to loosen the dirt and grime, then use gentle water pressure to wash everything away and leave your wood and paint looking immaculate.
We are proud to serve the Rehoboth Beach, Delaware area, and we want to help you keep your paint and wood in the best possible condition. If the paint and wood surfaces in or around your property are looking the worse for wear, simply give us a call to learn more about how to get started with our paint and wood restoration services.
---
Paint and Wood Restoration
Paint and Wood Restoration in Selbyville, DE