We'll clean your concrete and restore it to look its best.
Concrete surfaces are very prone to getting dirty. If you park your car on a concrete driveway, for instance, you will likely have to deal with oil and grease staining the surface, and it may not always be easy or possible to clean with the cleaning agents or tools you have already. One of the best things you can do is hire a concrete cleaning service.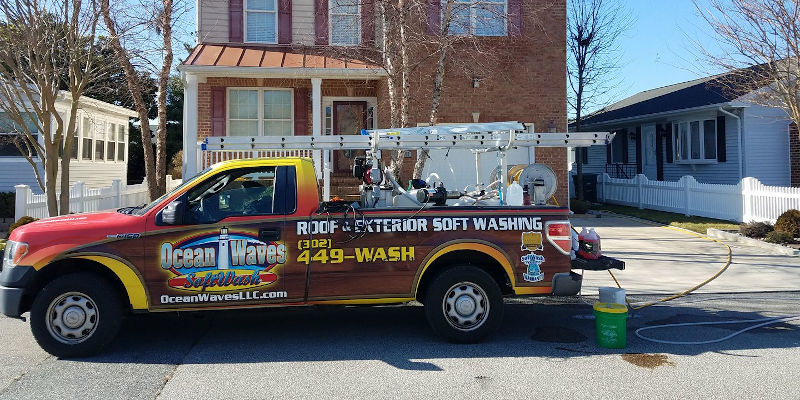 At Ocean Waves SoftWash, we specialize in cleaning exterior surfaces for residential and commercial properties. While we offer traditional pressure washing services that can help revitalize your concrete, we also offer soft washing. Soft washing is a gentle cleaning method that uses low pressure and chemical mixtures to kill substances like algae, mold, and fungi, as well as remove stains and dirt. It is a particularly excellent method for concrete, which can become degraded when excess pressure is applied. It's even safe for the environment!
Our team is highly knowledgeable and has been trained to use state-of-the-art equipment so you can get the best results possible. We do all we can to do every concrete cleaning job safely and efficiently. No other soft washing company around cares about your satisfaction more than we do. That's why we offer a 100% money–back guarantee if you aren't happy with your concrete cleaning for any reason. If you have a concrete surface that needs cleaning in Selbyville, Delaware, don't hesitate to contact us today.
---