Our team offers expert wood and paint restoration services to make your building look like new.
At Ocean Waves SoftWash, we understand it can be difficult to keep your paint and wood looking great. This is especially true for structures that are near the street, as smog from passing cars will collect on your walls, making them look dingy. Fortunately, our team is here to help you return your building to its former, pristine condition with our paint and wood restoration services. We have extensive experience in exterior cleaning, and we will remove all dirt and grime from your surfaces to leave them looking as good as new.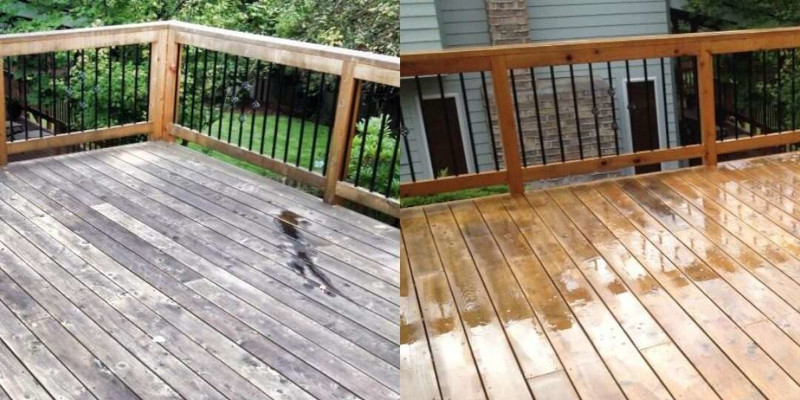 We offer multiple options for our exterior cleaning services, as we understand that different surfaces respond to different types of cleaning. For example, we offer standard pressure washing for concrete and brick restoration, while we tend to use soft washing for wood and paint restoration, as the lower water pressure is gentler on these less durable surfaces. No matter what, you can count on our team to thoroughly remove all traces of dirt and grime to leave your building looking immaculate. If your home, business, or other property's wood and paint are looking the worse for wear, we encourage you to call our team to get the restoration services you need.
Our team is proud to be a part of the community here in Selbyville, Delaware, and we want to help you do what's best for your property. If you are in need of paint and wood restoration services, just give us a call to get our experts on the job.
---
Paint and Wood Restoration
Paint and Wood Restoration, Rehoboth Beach, DE