Rely on our expert technicians to clean your home's cedar shakes.
There's no question that cedar shakes can offer a timeless, rustic beauty to any home, but many homeowners may not know how to keep their cedar shakes in optimal condition. For instance, regular cedar shake cleaning services are necessary to prevent contaminants from accumulating beneath the shakes. Cedar shakes may be naturally resistant to water, but mold, dirt, debris, and other particles can still build up over time, which can damage the material.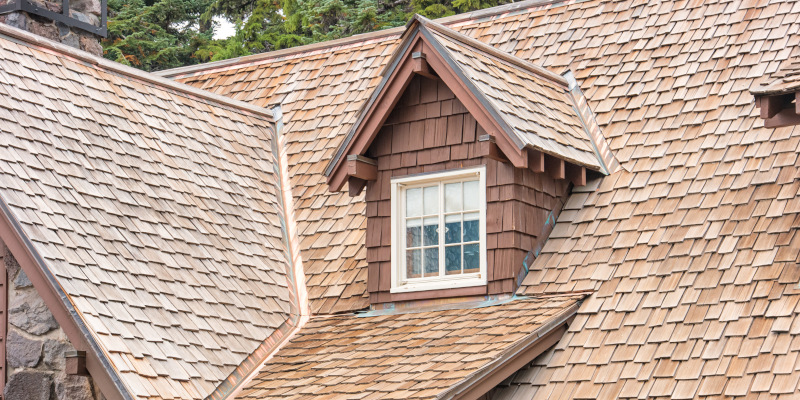 If you haven't had your home's exterior cleaned in a while, we encourage you to reach out to our technicians here at Ocean Waves SoftWash for a cedar shake cleaning service. We offer efficient, high-quality soft washing cleaning solutions that will gently clean your cedar shakes, removing contaminants without risking damage to your home or property.
Unlike pressure washing, soft washing is a low-pressure alternative that utilizes small amounts of water and biodegradable cleansers to eliminate any buildup on your roof or siding. This process will get rid of any contaminants or stains on your cedar shakes without using harsh chemicals, dangerously high water pressure, or any other processes that could damage your home. Furthermore, soft washing tackles contaminants at the source and leaves the surface sanitized, which will leave your cedar shakes looking cleaner for a longer period of time.
If your home is looking a little worn out or dirty, we strongly recommend scheduling a cedar shake cleaning appointment today. Our experts will be happy to restore your home's exterior and enhance the natural beauty of your cedar shakes.
Similar Services We Offer: