Soft washing includes specialty soap that prevents the buildup of unsightly grime.
Whether you have a small deck in your backyard or a large wrap-around deck that can be enjoyed from any part of your home, keeping this area clean can be challenging. A deck is often one of the first things people see when they approach your home, so making sure it is in good condition is important.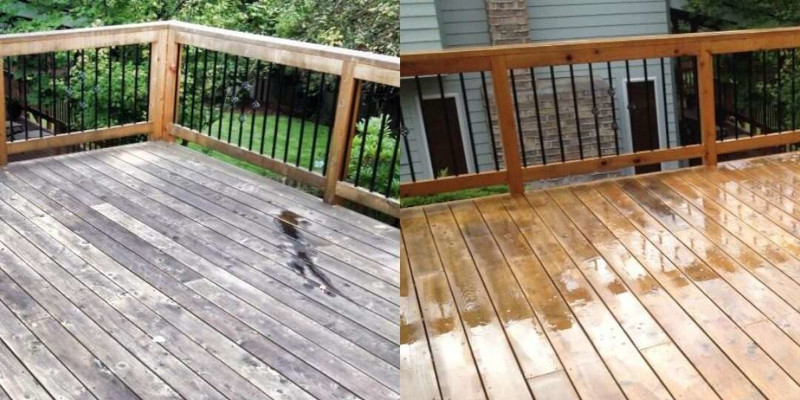 If you've tried traditional methods of deck cleaning without the best outcomes, you may be looking for alternative options that give you lasting results. One option that you may not have tried yet is soft washing, which not only cleans your deck but also adds a layer of protection that will last longer than traditional deck cleaning methods.
There are several advantages of soft washing your home. One of the primary benefits is that it is ideal for all kinds of surfaces. So, for example, if you have a deck that is partially wood and partially brick or stone, soft washing can be done safely on both surfaces for a more complete clean. Even better, soft washing uses less water pressure during cleaning, meaning it won't cause any damage to surfaces while they are being cleaned.
A third advantage of our deck cleaning method is that soft washing includes specialty soap that prevents the buildup of dirt, algae, mold, and other unsightly grime. That means your newly cleaned deck will remain so for longer!
It's important to rely on a company that can complete deck cleaning with soft washing so you get the best results. That's where we come in at Ocean Waves SoftWash! We have over 20 years of experience providing high-quality exterior house cleaning services to our customers. Give us a call today to learn more about the benefits of soft washing and schedule services for your home.
---
Deck Cleaning, Rehoboth Beach, DE
Deck Cleaning in Selbyville, DE
Similar Services We Offer: