Restore the look of your painted and wood features.
The elements can take a toll on the outside of your house. Over time, your house's exterior paint may not look as good as it once did, and your wood deck or fence may look grimy, dusty, and even a little bit moldy. What can you do to revive these features and improve your home's curb appeal? Call us at Ocean Waves SoftWash for paint and wood restoration!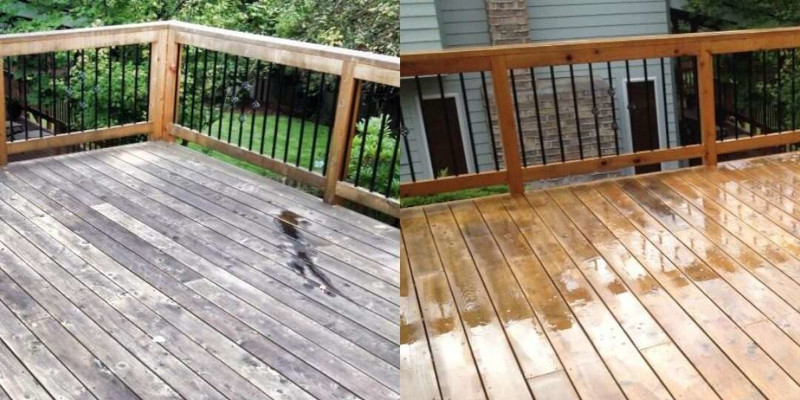 We offer paint and wood restoration services and are known for our great service and effective approach to exterior home cleaning. We offer both pressure washing and soft washing, making sure we always provide the right solution based on the circumstances. Our goal is to always make your home look better once we're done, no matter what.
Our paint and wood restoration services effectively remove dirt, grime, and buildup from exterior surfaces. We'll use solutions that won't damage your home's exterior or landscaping. This way, you can get the clean home exterior you want without worrying about the rest of your home sustaining any damage.
If you want to make your home look its best, choose us for exceptional pressure washing and soft washing services backed by great service and a satisfaction guarantee. For more information about our paint and wood restoration services, or to schedule a quote, get in touch with us today.
---
Paint and Wood Restoration, Rehoboth Beach, DE
Paint and Wood Restoration in Selbyville, DE