Trust us with all your patio cleaning needs.
When the warm season rolls around, patio cleaning becomes a must on your to-do list. Instead of struggling to clean the debris off your outdoor living space yourself, give us a call at Ocean Waves SoftWash. Our team knows exactly how to remove debris, mold, mildew, and other types of dirt for a patio cleaning job that will last. While we offer both power washing and soft washing, soft washing is ideal for more delicate surfaces — plus, it removes organic material at the source so that your surfaces stay cleaner longer.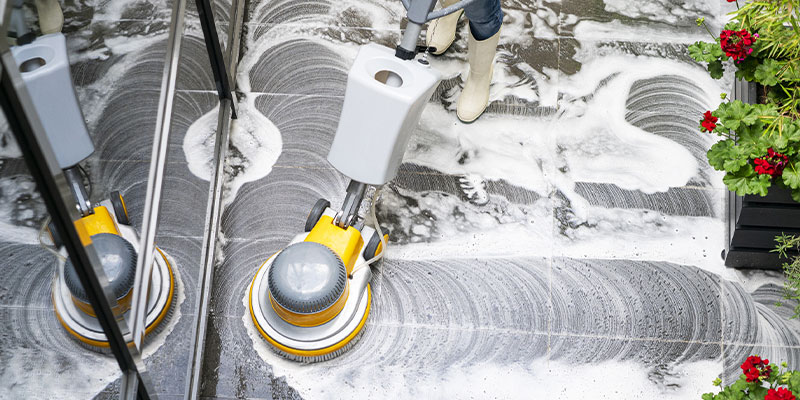 If you're new to the idea of softwashing, our team will take the time to go over your options with you while you make your decision for your home and entertaining spaces. Left unattended, the algae and other debris can be a slip-and-fall risk if you put off patio cleaning too long, which is why we highly recommend reaching out to us as soon as you can. Our team is licensed, insured, and SoftWash Systems certified, so you can rest assured that our results will speak for themselves.
Give us a call whenever you're ready for a patio cleaning appointment ahead of the warm season so you can entertain family and friends in complete comfort and peace. We've been working with soft washing and other exterior cleaning processes since 2011, and you can trust us to keep your home in tip-top shape for years to come. We also offer a 100% money-back guarantee, so if you're not happy with your results, we'll come back and make it right.