Enhance your home and protect the environment by turning to us for house washing.
If you are like many people, your home is the most important thing you own. Naturally, you want to do what you can to protect it from damage and keep it looking its best, so it's important to clean its exterior once in a while. From dirt and grime to algae and insect nests, there are a lot of contaminants that can make your home look less than appealing. However, you merely need to turn to our team at Ocean Waves SoftWash for an exceptional house washing service in Rehoboth Beach, Delaware.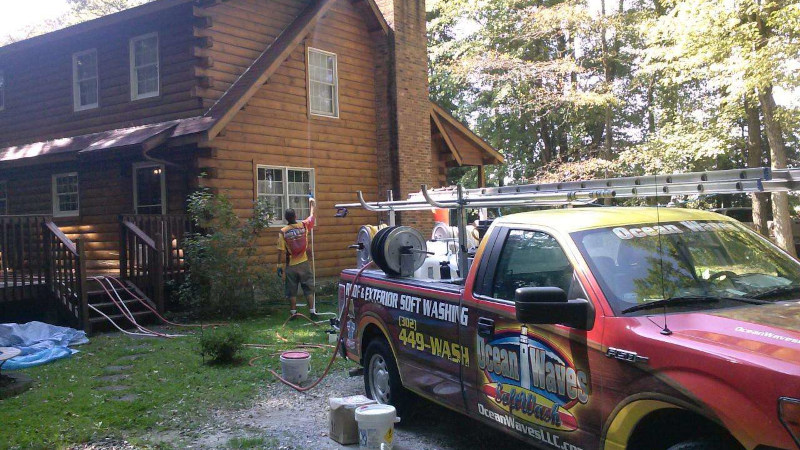 Our house washing service involves soft washing, a revolutionary exterior cleaning method that is far gentler and more effective than traditional pressure washing. With its chemical mixture and low-pressure water, soft washing is designed to sanitize your house without damaging its delicate materials. As a result, you can say goodbye to dirt, grime, algae, fungi, and other contaminants and enjoy looking up at your beautiful, clean home.
Turning to us for house washing means you can avoid harming the environment. There is less than a 1% chance of plant damage because we will make sure your plants are adequately watered before we begin soft washing your house. This way the plants won't suck up any of the soap. Our chemicals are also biodegradable, and we use just 1/3 the amount of water compared to pressure washing.
If you are interested in house washing, contact us today to make an appointment. We're confident you'll be happy with the results, and we offer a money-back guarantee if you're not.
---
Similar Services We Offer: