You can help prevent slips by the pool with pool deck washing.
Swimming is one of the most popular activities when it's warm outside and for good reason. It's good exercise as well as fun, especially if you have your own pool. However, it's important to make sure you stay safe. Slipping and falling can lead to some pretty bad injuries, but you can help prevent slips by hiring pool deck washing services.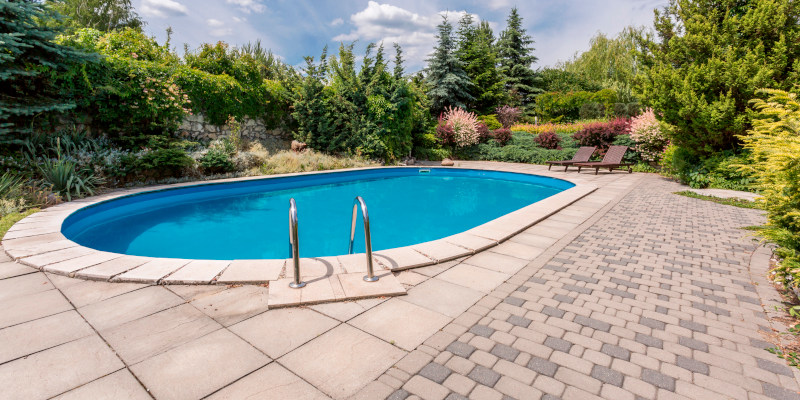 Your pool deck will naturally accumulate grime and filth that make it easier to slip and fall, and sweeping or rinsing the surface with water oftentimes isn't enough to get rid of this safety hazard. Our professional pool deck washing services are much more effective at getting rid of the grime that can cause you to fall. This is because we utilize a special chemical solution that targets grime and other filth and safely removes it in a process called soft washing. Unlike pressure washing, soft washing is gentler on surfaces that can't withstand too heavy pressure, such as your pool deck. Despite being gentler on your deck, soft washing isn't gentle on filth. With soft washing, you know that your pool deck is being washed thoroughly.
In addition to making your pool deck safer, pool deck washing results in a cleaner appearance. A cleaner pool deck is much more inviting than a dirty one, so keeping it clean for yourself or any guests you have is a must for enjoying your time by the pool. If you want your pool deck to look its best, come talk to us here at Ocean Waves Softwash about our professional pool deck washing services today.
---
At Ocean Waves SoftWash, we offer pool deck washing services to customers in Selbyville, Dagsboro, Frankford, Ocean View, Lewes, Millsboro, Rehoboth Beach, and Bethany Beach, Delaware, as well as Bishopville, Ocean City, Berlin, and Ocean Pines, Maryland.