Let us help you improve your curb appeal.
As a homeowner, striving for curb appeal is often on your mind. What you might not realize is that driveway washing is an easy way to help you reach your goal. Our team at Ocean Waves SoftWash can help you achieve the look you want and more with our exceptional driveway washing and other exterior cleaning services.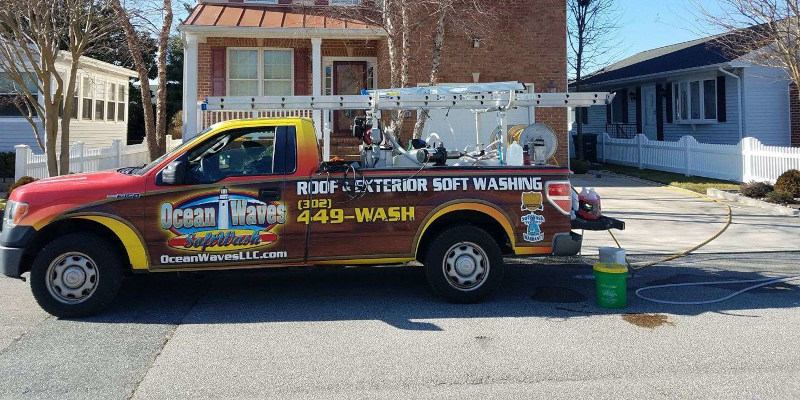 A clean, well-kept driveway gives visitors, potential buyers, and neighbors a great first impression. Our driveway washing services eliminate dirt, oil stains, algae, mold, and other unsightly things that build up over time. This is significant since these contaminants can be slippery, making your driveway unsafe. In addition, our services also help your driveway last longer since dirt and other pollutants can break down the surface.
Not only does driveway washing offer a great first impression, but it also restores the original look of your driveway and may improve the value of your home. And as mentioned, potential buyers will appreciate your attention to detail.
Another reason to pay attention to the appearance of your driveway is that it can make or break the look of your landscaping. Imagine the time and money spent on flowers and trees only to look over and see an unsightly driveway. Driveway washing helps you provide a complete picture and take pride in your investment.
Driveway washing is an effective way to enhance your property. To get the exterior cleaning services you need to boost your curb appeal, contact our team to inquire about what services we can provide. With over 20 years of experience, we're the team to call.