Protect your home with regular gutter care.
Gutter washing is essential for the health and longevity of your gutter system and home. At Ocean Waves SoftWash, we help protect your home with our gutter washing services to ensure it lasts for years to come. If you're unsure about the condition of your gutters, consider the following signs they might need to be cleaned, then give our team a call.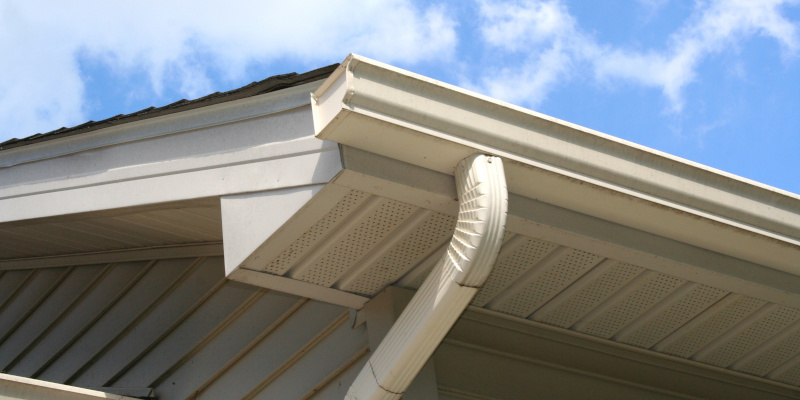 If you see water running over the sides of your guttering system when it rains, it's a clear sign that they are clogged. Leaves, sticks, and dirt can get stuck in the drains and stop water from flowing. You might even notice this debris sticking up between the rainstorms and wonder how to clean your system. Our team can assess the issue and provide gutter washing that keeps you safely on the ground and clears any clogs.
Did you know that sticks and debris might also mean plant growth? That's right. Your gutters are a great spot for plants to sprout roots, causing significant backups. Our gutter washing team can also eliminate this issue, leaving your gutters clear and working their best.
Another sign that your gutters might be in trouble is if you notice them sagging or pulling away from the roofline. This means they're too heavy, and if left that way, they could cause damage to your home's framework and your entire guttering system. Also, clogged gutters can leave water stains on your home's exterior walls. When water can't get through the gutter system, it runs down the sides of your house, which could cause discoloration and water damage.
Cleaning and maintaining your gutters regularly with gutter washing can save you money on repairs in the long run and protect your home's foundation. If you're concerned about the health of your gutters, call our team today.