When you need house washing services, turn to our team to get the superior results you deserve.
To keep your home in great condition, you will need to keep it clean, both inside and out. In our experience here at Ocean Waves SoftWash, many homeowners need help with exterior cleaning, so we offer house washing services to take care of this task for you. We have extensive experience in the industry, and you can count on us to deliver the excellent results you are looking for. Our team also understands that every home is different, so we offer two different methods of house washing to address the needs of every property.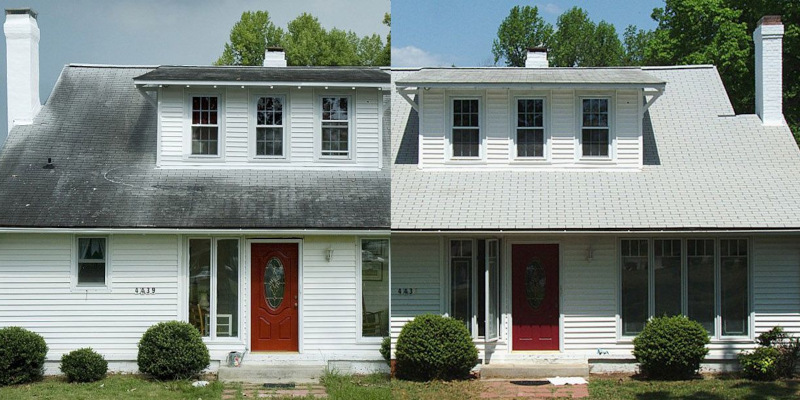 Our two methods of house washing are pressure washing and soft washing. Pressure washing is the older and more well-known method used in house washing services, and it uses water pressure to remove dirt and grime by force. When the water hits the target surface, the force of it will wash any dirt particles away.
Although this method is effective, it is not ideal for all surfaces. Pressure washing works best on more durable materials such as concrete and stone. For softer surfaces like wood or shingles, on the other hand, our team uses soft washing. This method involves first treating the target surface with a blend of cleaning products to loosen the grime, then washing everything away using water, but at a much lower level of pressure than is used in pressure washing.
Our team will determine which method is best for your needs when we arrive to provide house washing services. Regardless of which of the two we choose for you, we'll make sure to leave your home completely spotless.
---