Reclaim your patio by giving it a fresh look.
Is your patio a forgotten space? One that you would love to use more, but it hasn't been cleaned in ages. If the answer is yes, you're not alone. The truth is that many of us walk past our patio without a second glance. However, this space is perfect for creating a peaceful sitting area, adding a container garden, or entertaining friends. And with our patio washing services at Ocean Waves SoftWash, we can help you begin using it in no time.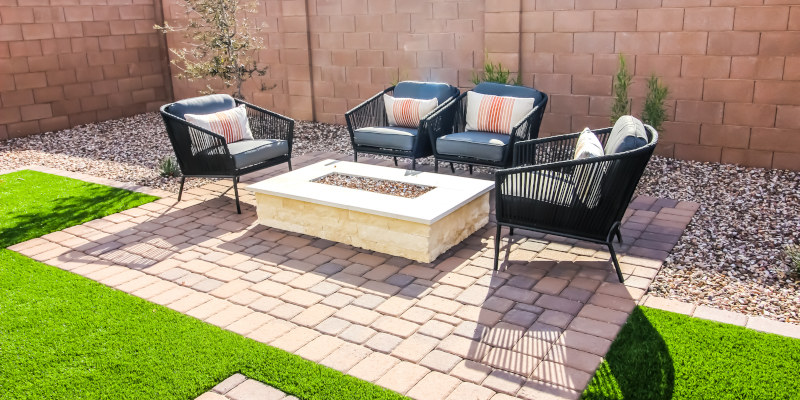 Using your patio might seem impossible, especially if a lot of dirt, grime, or mold has built up. Thankfully, our patio washing team makes quick work of these things, restoring your patio and helping you get one step closer to using it again. Not only are these contaminants unsightly, but they can harm your patio's structure, leading to costly repairs. Also, once your patio is clean, you and your guests will be safer. When pollutants build up, they can make the area slippery or even produce allergens that make it hard for people to breathe.
Another reason to consider patio washing is that it can increase the value of your home and improve its curb appeal. A well-kept outdoor area makes an excellent first impression, which is especially important if you're considering selling your house. Potential buyers are more likely to be interested in a home with a clean, well-kept exterior, as it tells them you pay attention to detail.
These are just a few reasons why you should consider patio washing. If you're interested in using your patio again, contact our team to see how we can help.