Let us help you extend the life of your stucco.
If your property has a stucco exterior, taking certain steps to maintain it so that it will last as long as possible is essential. With proper care, it can provide your property with excellent curb appeal and protection for years. One way to maintain it is with stucco washing by our Ocean Waves SoftWash team.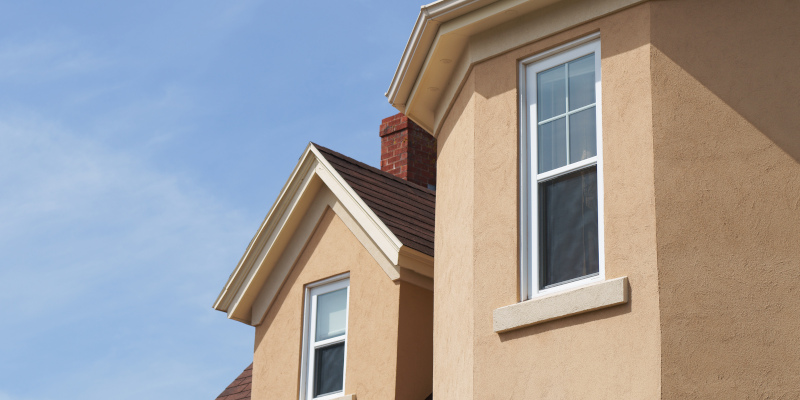 Since your stucco exterior is constantly exposed to the elements, it collects dirt, mold, and other pollutants throughout the years. Removing these contaminants needs to be done with gentle care. Our team can assess your exterior and create a customized plan for cleaning that involves the latest techniques and tools, as well as eco-friendly non-abrasive cleaning solutions.
We use the softwashing method for the majority of our exterior cleaning services, including stucco washing. Softwashing is a much gentler option than power washing, and it's especially good at dealing with contaminants like mold, algae, and bacteria, which are common problems with stucco buildings.
While stucco washing is always a great idea to get rid of discoloration and unsightly grime, it also has practical benefits. By utilizing our stucco washing services before you paint, for example, you gain a clean foundation and give the new paint better adherence. This way, your new paint lasts for many years without issue. After you've got a fresh coat of paint, our team can provide regular stucco washing to ensure it continues looking its best.
When considering how to care for your stucco, working with a team with experience with the material is essential. We have the experience you need, and we understand the different types of stucco and what stucco washing techniques work best. Contact us today to learn more.