You can count on our team to keep the roof of your commercial property in excellent long-term condition.
Building maintenance is a key part of running any business successfully—after all, your operation will experience interruptions if your building falls apart. While every part of your building will wear out over time, it's possible to reduce this wear and tear by keeping it clean. Our team at Ocean Waves SoftWash has extensive experience in the exterior cleaning business, and we want to help you take care of your facilities. We offer a variety of cleaning services, but here we want to focus on commercial roof washing—we encourage you to keep reading to learn more about how we can keep your roof in great condition.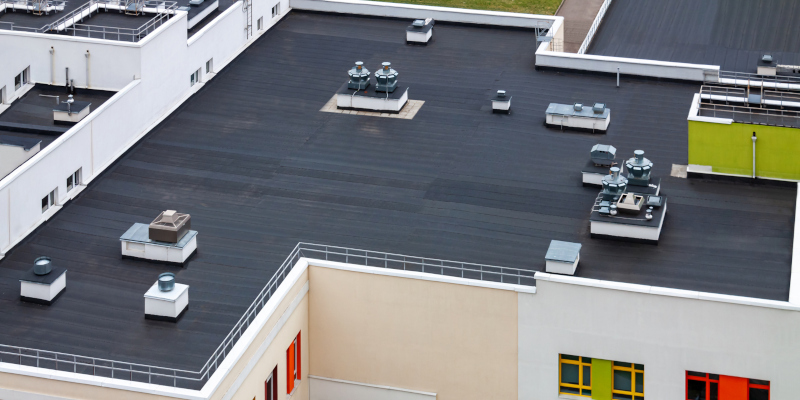 Our team offers both pressure washing and soft washing services, but for commercial roof washing, we exclusively use soft washing methods. The water pressure used in pressure washing is intense enough to damage soft materials like shingles and flat roofing, so we use the gentler method of soft washing instead. Not only will soft washing not damage your roof, but it will also keep it cleaner in the long term. This method involves treating your roof with a specialized, biodegradable cleaning solution designed to eliminate organic growth such as mold, mildew, algae, and bacteria. These organisms are what cause your roof to become stained in the first place, so getting rid of them will achieve a more thorough and long-lasting clean.
If you want to learn more about our commercial roof washing services, or you want to give them a try for yourself, just give us a call.