Get the most out of your roof with roof restoration.
While roofs are designed to be durable and long-lasting, that doesn't mean you can neglect yours. A dirty roof that hasn't been given the proper attention will almost surely have a shorter lifespan than a clean, well-maintained roof. And you want your roof to last its full lifespan, considering how expensive it would be to replace it. Turn to our team at Ocean Waves SoftWash, and we'll make sure you get the most out of your current roof.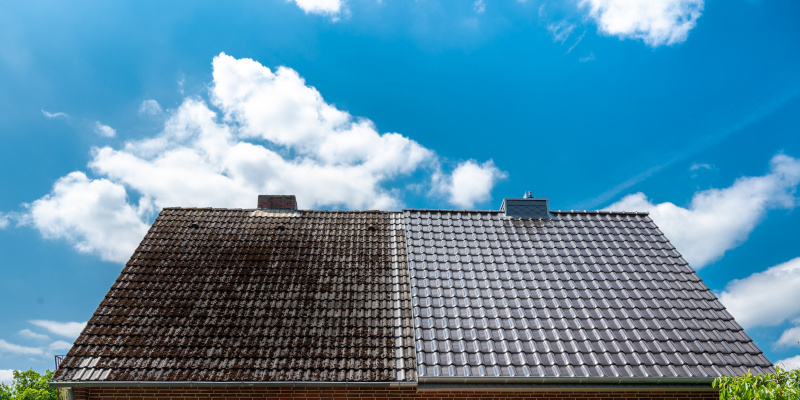 We offer roof restoration services for homes and businesses. This service focuses on cleaning your roof thoroughly yet gently, which is why we rely on soft washing as our exterior cleaning method. If you've never heard of soft washing, we're here to break down the basics for you.
Soft washing is a cleaning method that was developed as a gentle alternative to pressure washing. Instead of high pressure, soft washing relies on specialized cleaning solutions designed to target algae, mold, mildew, moss, bacteria, and other contaminants commonly found on roofs. These contaminants can be very destructive to your roofing materials, but the cleaning agents we use will kill these contaminants to eliminate them completely, so you won't have to worry about their return anytime soon.
Because soft washing is so gentle and roofing materials are so delicate, soft washing is the perfect cleaning method for roof restoration. We can assure you it will provide results, and we're even willing to offer you a 100% money-back guarantee.
If you need roof restoration services, give us a call.