If you're dealing with siding oxidation, we can help.
If your home has vinyl siding, you may be familiar with the white, chalky substance that sometimes forms on its surface. It leaves a residue on your hands when you touch it, and it certainly has an undesirable effect on your home's appearance. This occurs as a result of siding oxidation, a process that occurs when the PVC is exposed to oxygen, the elements, and dirt or grime.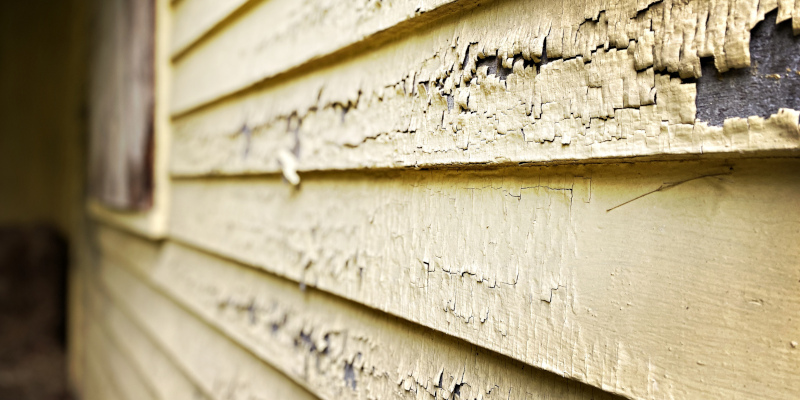 Not only is siding oxidation aesthetically unappealing, but it's also damaging in some cases. Siding oxidation has been known to cause degradation or deterioration of siding and other exterior materials, so it's important to address this problem when you become aware of it. Luckily, our team at Ocean Waves SoftWash is here to help.
We are a highly experienced exterior cleaning company that offers siding washing. With our tools and methods, we can restore your siding's appearance, reduce fading, and remove the chalky substance on your siding before it can do any real damage.
Although we are skilled in more than one exterior cleaning method, we opt for soft washing for delicate surfaces like siding. Soft washing is a gentle alternative to pressure washing that won't damage your home. Using biodegradable cleaning solutions and water at a low pressure, we'll gently wash away the buildup and protect your siding against contaminants like mold, mildew, and algae.
If you are dealing with siding oxidation, turn to our team for high-quality siding cleaning. We're here to answer your questions and exceed your expectations, so don't hesitate to contact us today.
---
At Ocean Waves SoftWash, we offer siding oxidation removal services to customers in Selbyville, Dagsboro, Frankford, Ocean View, Lewes, Millsboro, Rehoboth Beach, and Bethany Beach, Delaware, as well as Bishopville, Ocean City, Berlin, and Ocean Pines, Maryland.