Our team offers thorough house pressure washing services to keep your home in excellent condition.
At Ocean Waves SoftWash, we know you care about your home, and we want to help you keep it in excellent condition. To do this, we offer expert house power washing services. Power washing is one of the most popular methods of exterior cleaning, and we make frequent use of it in our operation. However, power washing is not ideal for every home, so we offer soft washing services as well in order to meet the needs of every client.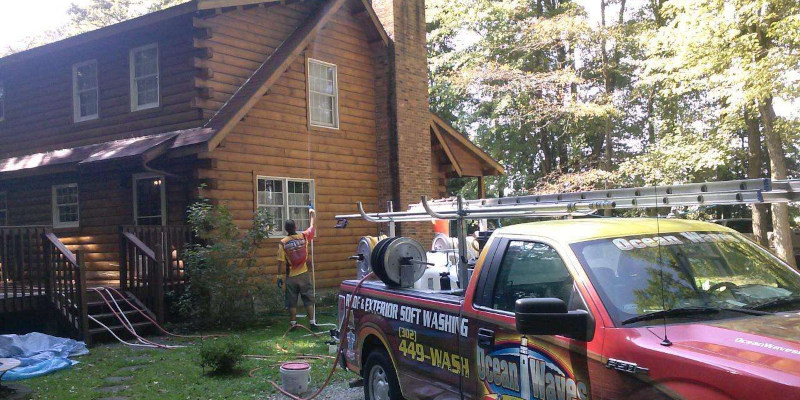 House power washing relies on water pressure to remove dirt and grime from your exterior. The force of the water alone is enough to loosen dirt particles and wash them away. Soft washing, on the other hand, uses a combination of cleaning solutions to first emulsify the dirt and then a much lighter spray of water to wash everything away.
Our team has used both methods extensively, and we know how to determine which is best for your needs. Regardless of whether we use house power washing or an alternative, however, we'll make sure to do a thorough job and remove all traces of dirt from your exterior to leave it looking like new. We'll also get rid of harmful contaminants like mildew and algae to keep your home in better condition in the long term.
Our team is proud to serve the Rehoboth Beach, Delaware community, and we want to help you take the best possible care of your home. If you are interested in our house power washing services, simply give us a call to find out how to get started.
---