You can count on our pressure washing company to deliver the superior results you are looking for.
Maintaining your home or business is an ongoing process and one that requires constant effort. There is always some task to attend to in order to keep your building in great shape, and one of the most important of these tasks is keeping the building's exterior clean. In our experience here at Ocean Waves SoftWash, the best way to keep your exterior clean is to hire an experienced pressure washing company like ours.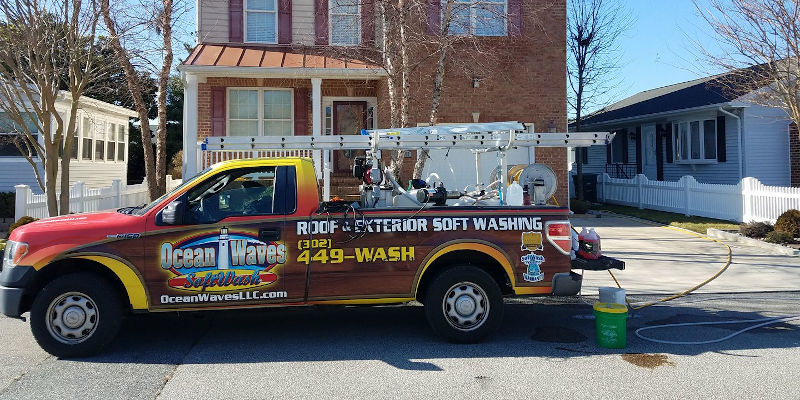 Our pressure washing company has been working in the exterior cleaning business for many years, and you can count on us to get the job done right. When you call our team for exterior cleaning services, we will first assess your building to determine which method—either standard pressure washing or soft washing—is best for your needs. In general, we use pressure washing on tough, durable materials like concrete, and soft washing on more delicate surfaces like roofs, but there are exceptions to every rule.
No matter which method we use, we will make sure to remove all traces of dirt and grime from your building to make sure no dirt particles are left behind to wear away the surface. We'll also get rid of contaminants like mildew and algae to ensure they can't eat away at your exterior either.
We are proud to serve the community here in Rehoboth Beach, Delaware, and we want to help you keep your home or business in great shape. If you are looking for a pressure washing company you can count on to deliver the superior results you deserve, just give us a call.
---
Pressure Washing Company
Pressure Washing Company in Ocean View, DE
Pressure Washing Company in Selbyville, DE