Our team offers expert pressure washing services to keep your building in great condition.
In order to keep your home, business, or other exterior structure in good condition, you will need to keep it clean. Our team at Ocean Waves SoftWash is here to help you do just that—we have extensive experience in the exterior cleaning business, and we offer the high-quality pressure washing service you need to keep your structure looking like new.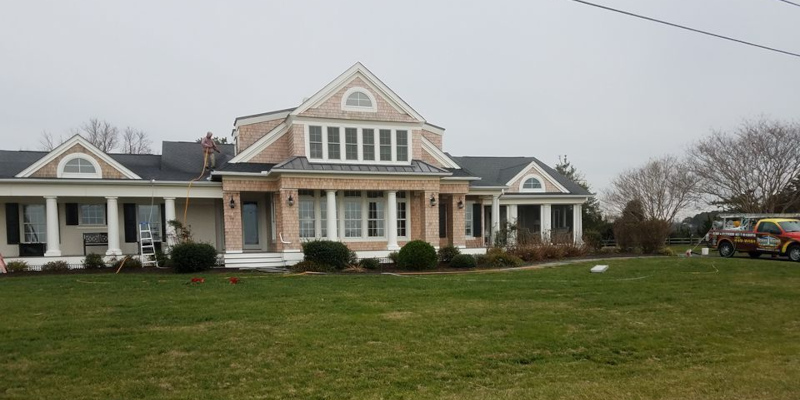 There are two main methods of exterior cleaning used today: pressure washing and soft washing. Our team offers both types, and we will determine which is best for your structures when we arrive to start cleaning. In general, pressure washing service is best for durable surfaces like concrete, while soft washing is better for less durable materials such as siding or roof shingles.
No matter which method we use to clean your building, though, we'll make sure to do a thorough job and remove all traces of dirt and grime from the surface in question. Our pressure washing service will not just make your building look like new, but it will also help slow down wear and tear by getting rid of abrasive dirt particles as well as harmful contaminants such as mildew and algae.
Our team is proud to serve the community here in Rehoboth Beach, Delaware, and we want to help you keep your home, business, or other structure in the best possible condition. If you are interested in learning more about our pressure washing service or in giving it a try for yourself, we encourage you to give us a call to find out how to get started.
---