When we provide a pressure washing service, we'll make sure to do the job right.
Are you familiar with the benefits of hiring a professional company to provide a pressure washing service when you need one? You may have used a pressure washer yourself to blast grime off an exterior surface, or you may have seen this machine in use. But did you know that too much water pressure can actually cause damage to certain surfaces? You could end up blasting the shingles right off your roof or eroding your deck. Instead of taking the risk of trying to perform a DIY pressure washing service at your home or business, turn this task over to the professionals at Ocean Waves SoftWash. We offer both softwashing and pressure washing services to residential and commercial clients, helping to keep their exteriors clean. Our technicians can clean nearly any outdoor surface, including your roof, siding, driveway, windows, deck, and gutters.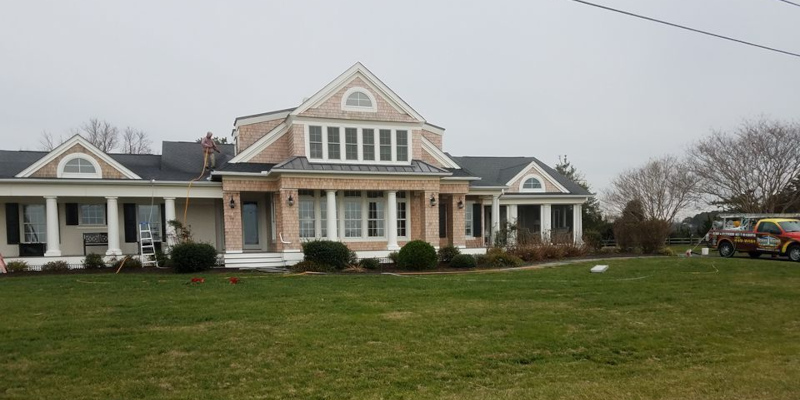 Since we have the training and expertise needed to perform both cleaning methods, we take a customized approach to every project. Before we provide an estimate, we'll talk to you about the surfaces you want to be cleaned, and what they're made of so we can determine which method would be best. We typically offer a pressure washing service on highly durable surfaces, such as concrete. But if we're cleaning something that can't stand up to high volumes of water pressure, we'll provide an estimate to softwash it instead. Both methods are highly effective, although the chemicals used in softwashing tend to deliver longer-lasting results.
When we provide a pressure washing service, we'll make sure to do the job right. With a 100% money-back satisfaction guarantee, we take the needs of our clients very seriously. You're always welcome to reach out to us with questions or to learn more about our services.
---