Gutter cleaning is an essential home maintenance task that protects your home's roof, exterior, and foundation from water damage. However, if your home has aluminum gutters, you may have at some point noticed dark, ugly, vertical stripes running along the front side of your gutters.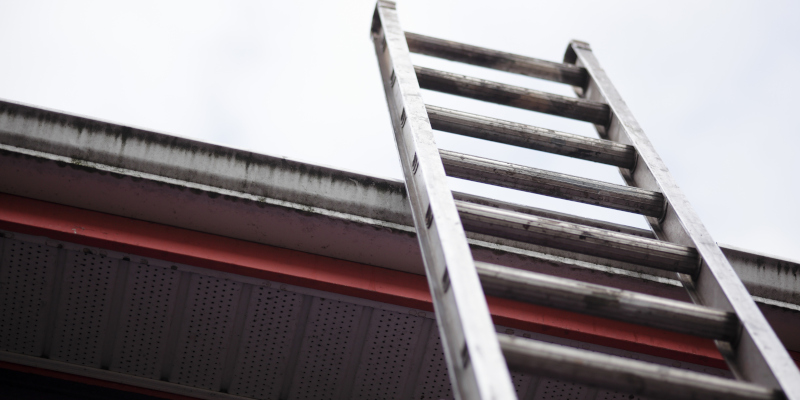 These are known by some as tiger stripes and can be difficult to remove to wash off if you don't have the proper tools and training.
What Exactly Are They? "Tiger stripes" is a term used in the gutter maintenance industry. It refers to dark vertical streaks or lines on the gutters' exterior surface. These streaks often have a distinct pattern resembling the stripes on a tiger's coat (hence the name). While they do not pose an immediate threat to your gutter system, tiger stripes can be unsightly and detract from your home's curb appeal. Plus, they are stubborn to remove and don't budge with most DIY gutter cleaning remedies.
So, What Causes Tiger Stripes? The biggest culprit behind tiger stripes is usually the combination of dirt, grime, dust, and organic matter. Additionally, they can also be caused by asphalt from roof shingles. When it rains, the particles mix with water droplets that then roll over the gutters' front side in streams. They are deposited here as streaks, bonding electrostatically to the gutters. This bond makes removing tiger stripes with traditional cleaning solutions very difficult since it must be broken before attempting to wash off the streaks.
How Do I Eliminate Them? The best way to get rid of tiger stripes is by turning to a professional gutter cleaning service like ours. At Ocean Waves SoftWash, we incorporate a state-of-the-art washing system and a specialty soap that deters future buildup on gutters. This ensures your gutters won't easily fall prey to the phenomenon of tiger stripes. Get in touch with us today.