There are many maintenance needs that can demand your time and attention as a homeowner. Gutter cleaning might be one of those chores that is easy to postpone or forget about, but this seasonal task actually has a significant effect in the long run.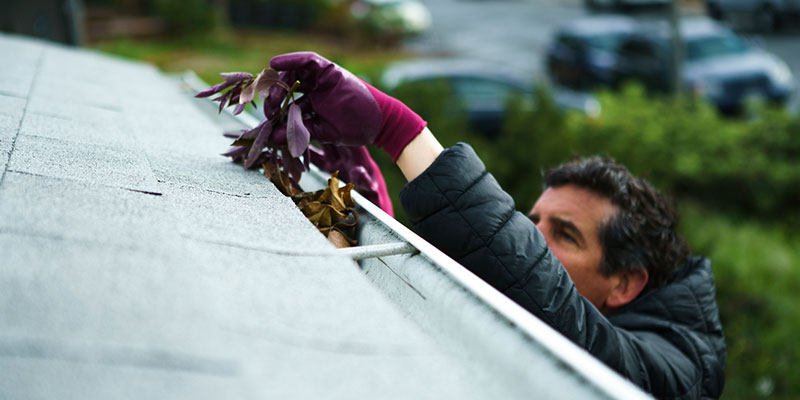 The gutters on your home perform the simple, but powerful function of diverting water safely away from your house. As leaves, dirt, and debris accumulate in your gutters, water can end up getting redirected onto your home. It might not seem like much, but over time water can cause major damage to your siding and foundation. This can lead to further issues with flooding or structural problems. This can be incredibly costly and challenging to fix. Preventative maintenance, such as gutter cleaning, is absolutely vital to protecting your home. It saves you money by significantly reducing the risk of flooding or other major damages caused by rainwater.
Other ways that gutter cleaning saves money include:
Extending the lifespan of your gutters
Improving the value of your home
Protecting your landscaping
Prevent pests from nesting in clogged gutters
Gutter cleaning also provides the perfect opportunity to perform a visual inspection, which involves looking for any cracks, sags, or issues that may be affecting your gutters. Addressing repairs early will also help to prevent costly damages down the road.
The next time you're thinking of putting off your gutter maintenance, remember the long-term impact that this task has on your home and your wallet. Our gutter cleaning services will save you time, effort, and money by ensuring that your gutter system is performing its job effectively and efficiently. Let us help protect your home—give us a call today. Our locations include Selbyville, Delaware and Gambrills, Maryland.