When it comes to cleaning the exterior of your home, you want something gentle yet effective, so you can enjoy an immaculate-looking home without any damage added to the exterior. Soft washing is great choice for cleaning the exterior of your home, but you need to choose a company you can trust to get the job done well.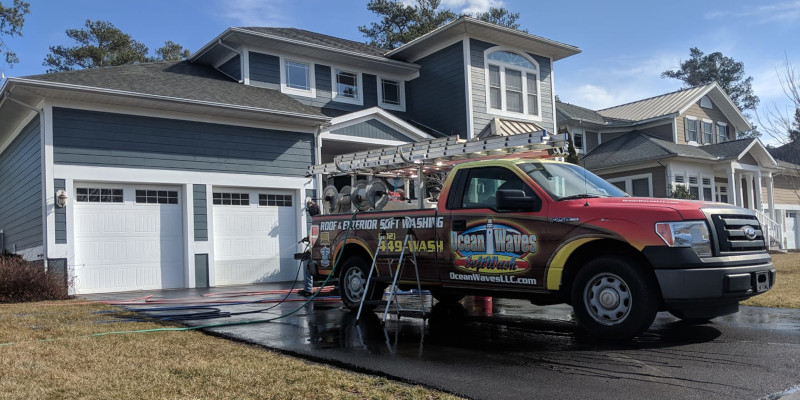 Here are a few things to look for in a soft wash company:
The right equipment: Anyone can take a water hose and "wash" their home, but if you want good results, you need to have the right equipment. A good soft wash company, like ours at Ocean Waves SoftWash, will have the proper soft washing equipment to get just the right amount of pressure (around 40 psi) and the right chemical solutions to break down the buildup without breaking down the house and prevent any future buildup.
Years of experience: You also want to choose a soft wash company with years of experience, so you can trust that they know what they're doing and have the skills and experience to do the job correctly and effectively. We have been in business since 1998, so you can trust us to make your home immaculate with our soft washing services.
Licensed and certified: You will also want to choose a soft wash company that is fully licensed and certified to do the job. We are licensed, insured, and SoftWash Systems certified. We even offer a 100% money-back guarantee if you aren't completely satisfied.
The exterior of your home is the first thing people see when they come to visit, so when you hire a soft wash company, you want your house looking pristine. We would love to help you with that. Give us a call if you would like to learn more.