Cleaning your windows often involves spray cleaners and squeegees, but that can be difficult when you're trying to clean the outside windows of a home with more than a single story. Window washing may be the answer, but you have to trust us to do that first. Too often, people fear the stories of power washing breaking the glass of their windows and peeling the paint of their house. Fortunately, that isn't the case with our window washing techniques.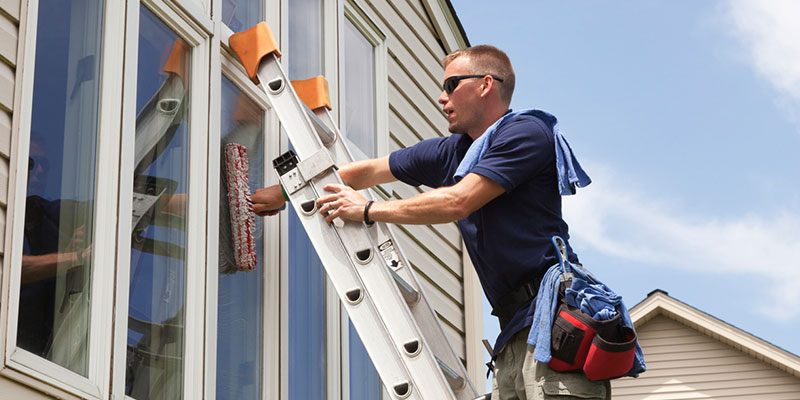 Here is a bit more information about how we do window washing jobs, so you can feel confident that we will not damage your windows.
Soft washing only: When we're washing the exterior of your home, we use soft washing equipment. This means the water pressure is low (about 40 psi) and the water is a safe chemical solution that will remove grime, mildew, mold, and algae without harming the rest of your home. This solution doesn't leave any marks behind on your windows, though you may have water spots.
Pure water: When spot cleaning your windows afterwards, we use a pure water-fed pole to clean the windows and make sure that not a single spot is left on your windows.
No spots left: We understand the irritation caused by smudged or spotted windows, so we are very careful with window washing to make sure your windows are crystal clear when we're done with them.
Window washing is just one of the many exterior cleaning services we offer. Give us a call if you would like to learn more or schedule our soft washing services.